Brinton Park project wins National Lottery support
19 December 2017

An ambitious project to reinstate the heritage aspects of Brinton Park has received initial support from the Heritage Lottery Fund (HLF) and Big Lottery Fund. Made possible by National Lottery players, the Wyre Forest District Council project also aims to create a place which will serve the community for the next 100 years.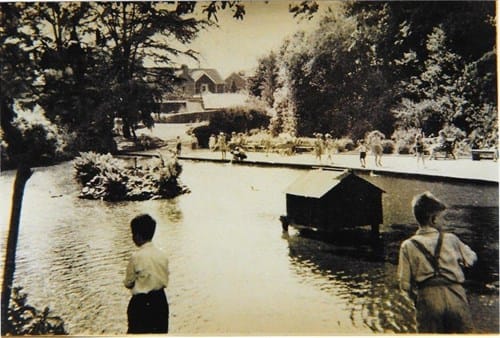 HLF and Big Lottery Fund have jointly awarded development funding of £217,700 to the council to help it progress its plans to apply for a full grant at a later date. At this stage the council has also contributed £25,100 towards the project.
The aims include building a cafe and toilets and reinstating the lake and bridge. There are also plans for an amphitheatre in front of the bandstand and a World War I memorial. The car parking, lighting and signage would also be improved. An important aspect of the project is to get the community involved in the park's heritage. Supporting partners based in Brinton Park: KD21 Scouts, Emily Jordan Foundation, Kidderminster College and the Probation Service will be key to the success of the project.
Brinton Park was gifted to Kidderminster by the Brinton family and opened in 1887 to provide open space for recreation and wellbeing.  Over the last 130 years the park has been the centre for many significant events and celebrations.
Councillor Marcus Hart, Leader of the Council said:
"We are delighted that we've received this support thanks to National Lottery players. The council team put a huge amount of work into gathering the information and devising a plan for the bid.  As a result we have already enhanced our great partnerships with organisations that are based in the park and the wider community. We are going to continue working closely with them and it's great to know that together we are a step closer to creating a Victorian feel again in the park but with a contemporary twist."
---