Communities urged to apply for Localism grants
11 January 2017

Wyre Forest District Council is hoping to get more community organisations  involved in running local services in their area.

For the last four years the Distrtict Council has encouraged parish and town councils and other local groups to work in partnership as part of its "Localism agenda".

Localism gives local groups the opportunity to take control of the day to day management of services - with greater freedom to enhance and adapt  them to best suit local needs - while delivering efficiencies for the district.

Each year Wyre Forest District Council sets aside £50,000 for grants to parish, town councils and other local organisations towards the cost of services such as grass cutting, litter picking, bin emptying and public toilets.

The council is actively encouraging applications – but they must be submitted before the deadline of 31 January 2017.

In January 2016 Bewdley Town Council took over responsibility for maintaining the public toilets in Load Street.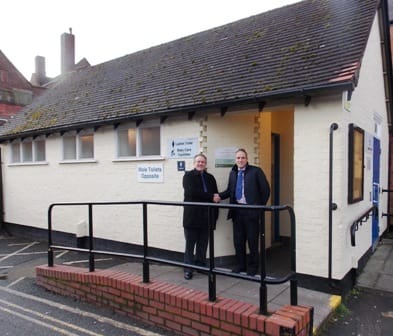 Under the five year agreement the District Council retains ownership of the blocks but pays Bewdley Town Council a grant towards the cost of managing them.
Town clerk Nick Farress said: "This arrangement has been very successful. It enables the Town Council to manage the facility in the best interests of the town, allowing us to respond quickly to local demands and vary the opening times depending on the time of year.
"The Town Council was also keen to employ a Bewdley resident as caretaker, providing local employment and avoiding unnecessary travelling from the Green Street depot in Kidderminster.
Wyre Forest District Council Leader Councillor Marcus Hart said: "I'm delighted that the arrangement has proved so successful. It underlines the benefits of giving communities greater control of local services to meet the specific needs of residents and visitors while delivering efficiencies for the District Council.
"We are keen to do more with other local organisations across the district and would welcome exploring any new ideas local communities may have."
Last week Wyre Forest District Council also released additional Localism funds to help pay towards extending festive lights into Wribbenhall in Christmas 2017 and also contribute towards the cost of an officer to promote tourism in Bewdley.
More information about Localism in Wyre Forest is available at www.wyreforestdc.gov.uk/localism 
Applications for support may be submitted at any time before 31 January 2017, by email to linda.draycott@wyreforestdc.gov.uk
Photo shows: Councillor Hart and Nick Farress are pictured outside the Load Street public toilets. 
---