Council launches major £35 million funding initiative for local development
06 July 2017

Exciting new plans to invest £35 million in Wyre Forest and the surrounding area during the next 3 years have been unveiled by Wyre Forest District Council.

A £25m 'Capital Portfolio Fund' and a £10m Development Loan Fund were approved in February as part of the council's annual budget process.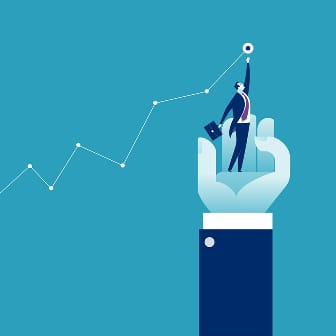 At its meeting on Wednesday 14 June, members of the cabinet backed the ambitious new schemes which support the council's priority for regeneration and economic growth and to develop additional income streams for the council.
Councillor Nathan Desmond, Wyre Forest District Council's Cabinet Member for Resources said:
"One of the council's priorities for 2017-20 is to "support you to contribute to a successful local economy" and we see this investment in assets through the Capital Portfolio Fund and Loan Development Fund as one of the means by which we can actively deliver on this priority.
 "Through the Asset Investment Strategy, the council will use the Capital Portfolio Fund to make commercial property investments that could include housing provision in the Wyre Forest district and potentially further afield within the Local Enterprise Partnership geography of the Worcestershire LEP and Greater Birmingham and Solihull LEP."
The council is already well underway in assessing the development potential of its own assets and in developing business cases where there are opportunities to use its already established Evergreen Investment Fund or the new Capital Portfolio Fund.
In terms of the Development Loan Fund the council intends to boost investment and regeneration in Wyre Forest.  Developers and business owners with a project needing  funding support are encouraged to put in an application to this fund.
Councillor Ian Hardiman Wyre Forest District Council's Cabinet Member for Planning and Economic Regeneration said:
"The council's plans wholly support our longstanding ReWyre regeneration initiative which has been the cornerstone of the council's support of regeneration of the district since its adoption in 2009.
"These schemes build on our Enterprise and Growth Strategy and enable the council to work with local businesses and organisations to help them flourish, as well as attracting new businesses into the district.  Developing these schemes sends a message to potential investors that we are a forward thinking district with the skills and ambition to deliver and sustain a thriving economy.

"The new Development Loan Fund is for businesses and other organisations to get development projects off the ground.  It is also designed to unlock capital projects that have the potential for creating jobs or housing development and can quickly deliver tangible economic outcomes for the council and therefore the local district."
Councillor Nathan Desmond concluded:
"These investment programmes are an excellent illustration of the ambitious and innovative initiatives now being adopted by the council.  We have a proactive and positive approach to meeting the challenges presented by changes to local government funding running in parallel with developing the economic prosperity of the area.
"We look forward to receiving applications from developers and other organisations to further develop and regenerate our area and invest in Wyre Forest."
More information on the Development Loan Fund including interest rates, eligibility and how to apply is available on the council's website www.wyreforestdc.gov.uk/loans
---