Kidderminster man fined for abandoning vehicle
05 July 2017

Magistrates have ordered a 20-year-old Kidderminster man to pay nearly £520 after he abandoned a car in a residential street.

Liam Warren, of Shakespeare Drive, Kidderminster, appeared before the town's magistrates on 30 June 2017 charged with abandoning a motor vehicle without lawful authority on land forming part of a highway.

Nina Dorrell, prosecuting for Wyre Forest District Council, told  the magistrates how Mr Warren abandoned his vehicle – which was in a bad condition -  in Burns Close, Kidderminster,  in January and failed to remove it despite receiving a formal removal notice from the council requiring him to do so.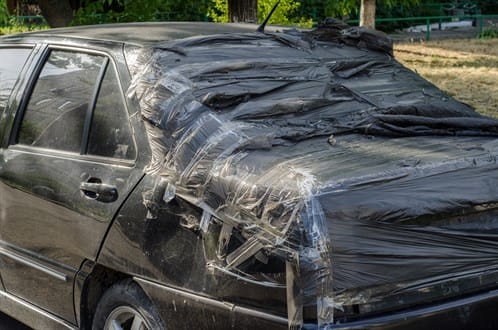 The magistrates heard that due to Mr Warren's failure to remove the vehicle as required by the notice the council had to arrange and pay for the vehicle's removal and disposal.
Mr Warren was ordered to pay a fine of £160.00. He was further ordered to pay a compensation of £75.00 covering the costs of removing and disposing of the vehicle. In addition he also has to pay £30.00 victim surcharge and £254.62 of prosecution costs.
Cabinet member for Operational Services Councillor Rebecca Vale said: "Abandoned vehicles are expensive to remove, have a negative impact on the environment, look unsightly, take up valuable parking spaces and are a real nuisance to residents.
"Last year Wyre Forest District Council dealt with 258 reports of abandoned vehicles. If we are unable to trace owners, we have to remove and dispose of vehicles, spending money that could be better spent on other vital services for Wyre Forest residents. I'm pleased the court has imposed this fine and I hope it encourages people to dispose of unwanted vehicles responsibly."
---