Park Friends Group to take on paddling pool
27 June 2017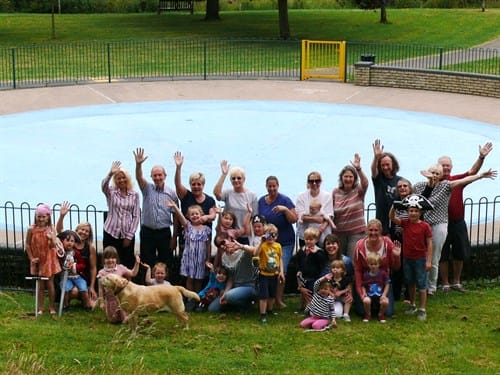 Bewdley paddling pool will re-open with a splash next month after its future was secured thanks to an agreement between the Friends of Riverside North Park and Wyre Forest District Council.
In just four months the Friends group has become a registered charity in order to take on the lease for the pool from Wyre Forest District Council under its Localism initiative.
The agreement involves Wyre Forest District Council giving the group a one-off £4,000  lump sum to fully cover the pool's maintenance in year one and 50% of running costs in year two.
The Friends of Riverside North Park is to celebrate saving the pool by holding a pool party in the park on Saturday 15 July and kickstart a new fund raising appeal to pay for the pool's running costs and future development.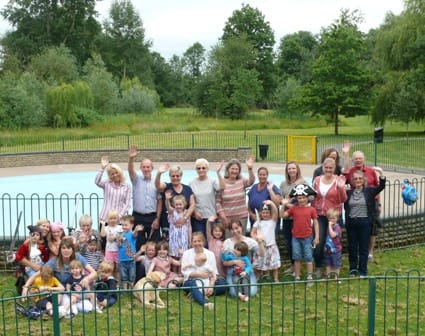 The Chairman of FoRNP Mac Chamberlain said: "We are delighted to have secured the paddling pool's future and would like to thank Wyre Forest District Council for all the support they have given us.
"We are planning to open with a pool party at 11am on Saturday 15 July and we'd like to invite families along to celebrate. Our long term aim is to organise some serious fund raising so we can develop the pool and eventually create a new water facility for the children.  So please come along and support us. Further details can be found on our Facebook page and website - FriendsofRiversideNorthPark."
Cabinet Member for Operational Services Councillor Rebecca Vale said: "I'm sure Bewdley families and the town's many summer visitors will be delighted that the pool will remain. The Friends Group has been very active in improving the park over the last few years and I'm sure the pool will be in very safe hands."
Council Leader Councillor Marcus Hart, who is responsible for Localism in Wyre Forest, said: "I'd like to congratulate the Friends group for stepping up to the plate and taking on the running of the paddling pool.
"These are difficult economic times, and our Localism Fund is allowing us to protect non-essential services like paddling pools by working more closely with community groups and local parish and town councils.
"Localism is not only about sharing responsibility, but giving local communities greater control over services in their area and the freedom to tailor them to meet local needs."
For more information on localism visit www.wyreforestdc.gov.uk/localism
Pictures show: (Far left, back row, Councillor Rebecca Vale, FoRNP chairman Mac Chamberlain, Jenny Chamberlain, with other members of the Friends group and local families.
---