Have your say on Stourport Riverside Meadows
25 January 2018

Residents, traders and visitors are being urged to have their say on how a popular riverside park in Stourport can be improved for future generations to come.

Wyre Forest District Council has appointed Worcestershire-based parks and green space specialists CFP to help shape future plans to enhance the popular Riverside Meadows.

People who live in the area and use the park, local traders and visitors to the town are being urged to complete a short survey saying how they use the area, what they like and how they would like the area improved or enhanced.

Results from this initial consultation will help shape plans for future improvements to be drawn up. These will then be subject to further consultation – including a series of drop-in events in Stourport over Easter.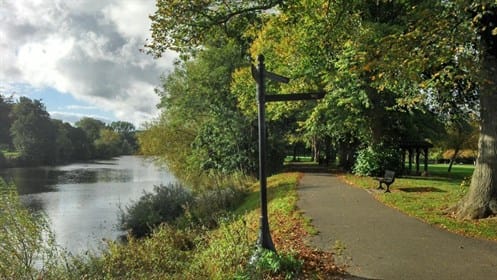 People can either complete a short survey available from www.wyreforestdc.gov.uk/riversidemeadows  or pick up a paper copy of the questionnaire from council offices or Stourport Library.
Cabinet Member for Culture, Leisure and Community Protection, Councillor Juliet Smith said: "Stourport Riverside is a popular destination attracting thousands of people each year, not only locals but visitors from across the West Midlands.
"We want to make sure this popular attraction continues to provide entertainment and recreation for many more generations to come, so we'd like to involve as many people as we can in drawing up a masterplan.
"I would urge everyone to complete the short survey and tell us what they enjoy about the area and how it might be improved now and in future years."
---