Wyre Forest District Council to support new development with £10 million loan fund
28 August 2019

A £10m Development Loan Fund has been set up by Wyre Forest District Council in collaboration with fund manager Finance Birmingham, to help fuel new development in the area.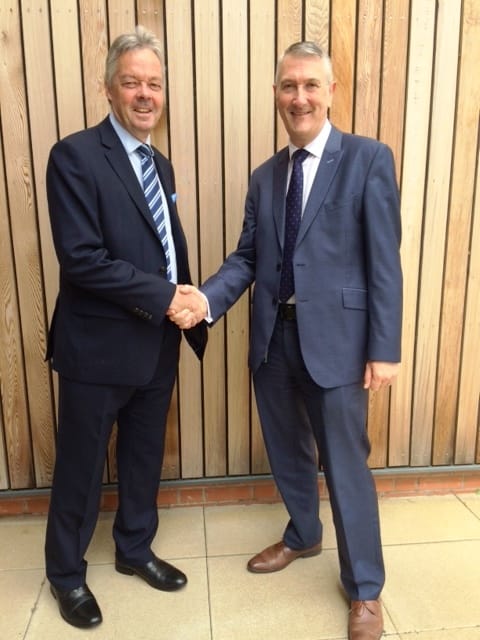 Developers and business owners with a project that needs support are encouraged to put in an application to this fund which has been created to boost investment and regeneration in Wyre Forest. Ambitious new schemes which support the council's priority for regeneration and economic growth are the target projects for the fund.
The intention is to unlock development sites and support economic growth which is the cornerstone of the ongoing ReWyre regeneration initiative, which is celebrating its 10th anniversary this year.
Mike Parker, Corporate Director Economic Prosperity and Place said:
"This Development Loan Fund scheme builds on our Enterprise and Growth Strategy and enables the council to work with local businesses and organisations to help them grow, as well as attracting new investment into the district.  Schemes such as the Development Loan Fund send a message to potential investors that we are a forward-thinking district with the skills and ambition to deliver and sustain a thriving economy.

"The new Development Loan Fund is for businesses and other organisations to get development projects off the ground.  It is also designed to unlock capital projects that have the potential for creating jobs or housing development and can quickly deliver tangible economic outcomes for the council and therefore the local district. We would particularly welcome development projects that create skilled employment, especially in one of Wyre Forest's key sectors such as advanced manufacturing or engineering."
Steve Hetherington, Head of Sector Specific Funds at Finance Birmingham added:
"With a track record of over 8 years managing loan fund schemes that combine public sector initiatives with private sector expertise, Finance Birmingham has seen first-hand what a significant impact these types of funding programmes can have on economic outputs, such as safeguarding and creating jobs, or kick starting residential developments.
We look forward to reviewing applications to the Development Loan Fund from across the Wyre Forest district area, as it's clearly a geography offering exciting investment opportunities, particularly through the regeneration activities undertaken as part of the ongoing ReWyre initiative. "
Finance Birmingham is an Alternative Investment Fund Manager that provides existing SMEs around England with affordable and flexible finances to support potential business growth and development.

It is anticipated that investment amounts will be between £500,000 and £5,000,000. Projects above this range may be considered but must deliver exceptional outputs and/or provide exceptional value for money. The scheme is not appropriate for loans of less than £250,000.
All applications will be assessed against criteria.  Essentially, development schemes should be 'ready to go' and be able to generate sustainable employment or housing supply quickly. They must be located in, and significantly contribute to, the economy of the Wyre Forest and should have outline planning consent and/or a reasonable expectation that full planning consent will be granted within six months.
Capital projects must be used for the acquisition or enhancement of an identifiable asset with a life of more than one year, can include the costs (excluding interest) of assets acquired under a finance lease, and cannot be used to fund moveable assets where there is an expectation of immediate re-sale.
Mike Parker concluded:

"We eagerly await applications from developers and other organisations to further develop and regenerate our area and invest in Wyre Forest."
More information on the Development Loan Fund including how to apply is available on the council's website www.wyreforestdc.gov.uk/businessloans.  
Picture Shows from left to right:
Steve Hetherington Finance Birmingham and Mike Parker, WFDC
---