Council acquires prime town centre premises
18 April 2019

Wyre Forest District Council has purchased Brinton House in Kidderminster including the four units in the prime Riverside location as part of its Capital Portfolio Fund.

The council has purchased the premises as part of its proactive approach to supporting its local economy and particularly to ensure that there is a variety of businesses within the town which make it an attractive place to visit.

The added benefit is that the net rental income from Coffee#1, Veenos, Bistrot Pierre and Tapetto Lounge will go towards providing services to residents across the district.

The council has paid £2.4million for the property including the main Grade II Listed Brinton House, which is let as offices on a long leasehold. The property will produce an estimated net annual rental income for the council of an average of £54,000 over the next ten years.

Like all councils across the UK, Wyre Forest District Council must find new funding streams to replace central Government grants which will stop in 2020.

Wyre Forest District Council faces a funding gap and must create new income streams, looking for new more efficient ways of delivering services and purchasing property with money that it can borrow at low rates. Money used to buy property cannot be spent on running services, but income from rents and leases can be.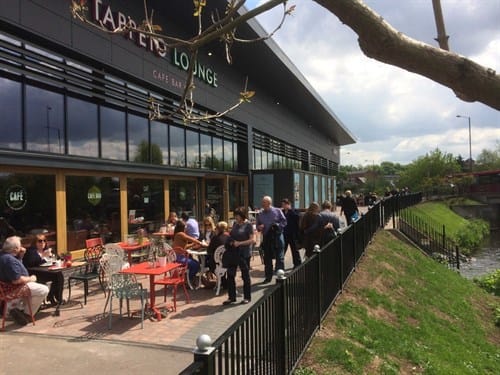 Mike Parker, Corporate Director for Economic Prosperity and Place at Wyre Forest District Council announced the new acquisition today (Thursday 18 April).
He said: "I'm delighted that we have been able to acquire this asset in this prime Kidderminster town centre location. It demonstrates the council's continuing support for its principal town centre and follows improvements to the public realm in Vicar Street and High Street and currently in Worcester Street. In addition, with the Government's revenue support grant disappearing we must find new ways to fund local services for residents."
There is more information about the council's Capital Portfolio Fund here. 
The purchase was approved by the Cabinet meeting on 18 December 2018, following consideration by a sub-committee of the Overview and Scrutiny Committee on 17 December, which recommended proceeding with the purchase.
---