Visitor centre set to reopen in Habberley Valley!
30 May 2019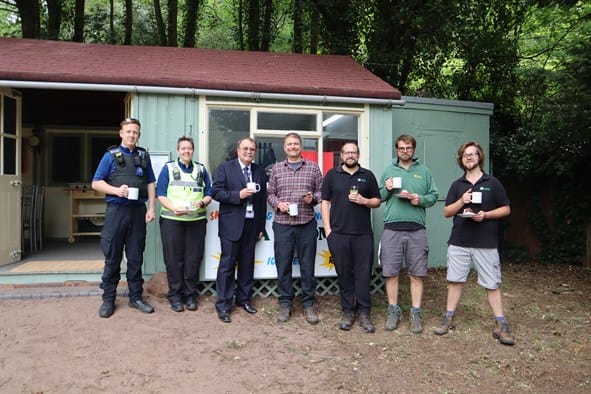 After 19 years the Habberley Valley Visitor Centre will be reopening its doors to the public at 9am on Friday 31 May.
The old visitor centre in Habberley Valley has been given a new lease of life after the new new lease holders contacted Wyre Forest District Council about refurbishing the building.
The lease holders spent just 6 weeks transforming the centre and are now ready to welcome their first customers.
The visitor centre will be a fully-functioning cafe serving hot and cold drinks, and a selection of tasty cakes and ice creams from 9am every day. Closing times will vary depending on demand and the weather.
There will also be a notice board in the centre promoting future events alongside information about Habberley Valley's wildlife supplied by Wyre Forest District Council's ranger service.
Councillor John Thomas, Cabinet Member for Operational Services said: "I am pleased to announce that Habberley Valley Visitor Centre, which some residents may remember, will once again be up and running for visitors of all ages to enjoy.
"Our rangers have worked really closely with the new tenants and I'm sure the visitor centre will be a great success. I would urge anyone who has a free hour on Friday 31 May to come along and enjoy a cake or two!"
The Habberley Valley Visitor Centre is also on Facebook. For volunteer opportunities with the Rangers on rangers@wyreforestdc.gov.uk
(Image shows from left to right: Police Community Support Officers Nathan Chater and Jeni Bay, Councillor John Thomas Cabinet Member for Operational Services at Wyre Forest District Council and WFDC'S Ranger Service Paul Allen, Adam Wright Olly Price and Student Ranger James Boyd)
---