Council's countryside and parks manager scoops Worcestershire Wildlife Medal
31 October 2019

Wyre Forest District Council's countryside and parks manager, Paul Allen has been awarded the Worcestershire Wildlife Medal for dedicated service to nature conservation in Worcestershire.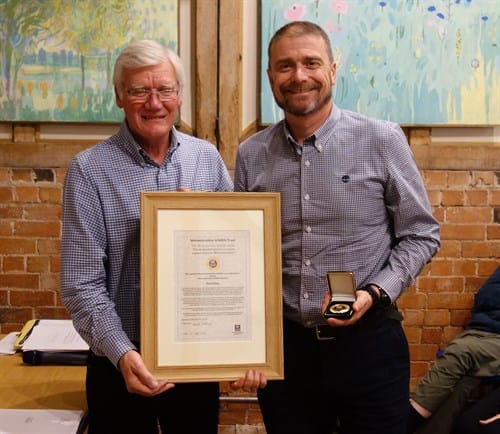 Paul picked up the award at Worcestershire Wildlife Trust's annual awards ceremony on Wednesday 16 October.
Working at Wyre Forest District Council for 25 years, Paul leads a team of rangers and volunteers who work together to look after the council's reserves and green spaces including many outstanding wildlife areas.
The award recognised Paul's work establishing the Grazing Animals Project, which promotes the use of rare breeds to manage many of the district's heathlands and grasslands.
He was also acknowledged for being a major figure in promoting wildlife conservation in Wyre Forest which led to him receiving the Trust's Wildlife Heroes Award in 2018.
Paul and his team also run the Young Rangers Club, which gives eight to fourteen-year olds the opportunity to explore and experience wildlife found in and around the district.
Councillor Helen Dyke, Cabinet Member for Culture, Leisure and Community Protection said: "It's great to see Paul has been recognised and celebrated for all his hard work over 25 years of service. The type of work Paul and his team do on a daily basis goes a long way to protecting our green spaces for future generations."
For more information on the council's rangers visit - www.wyreforestdc.gov.uk/things-to-see-do-and-visit/countryside-and-nature.
(Picture shows from L to R: Chairman of Worcestershire Wildlife Trust, David Mortiboys and Wyre Forest District Council's countryside and parks manager, Paul Allen)
---