Grants for community groups
18 August 2017

Community groups and organisations in Wyre Forest are being urged to apply now for grants towards projects that benefit people living in the district.  

Wyre Forest Distrtict Council has around £20,000 left in its £50,000 Localism Fund for 2017/2018 to support initiatives that improve or enhance grass roots services. Grants are also available to groups who wish to take on responsibility for services currently provided by Wyre Forest District Council. 

Earlier this year Wyre Forest District Council made a grant to the Friends of Riverside North Park in Bewdley to allow it to take on responsibility for running the town's paddling pool.

Other grants have also gone to parish and town councils towards the cost of services such as grass cutting, litter picking, bin emptying and public toilets – but the council is eager to see more applications from community groups and organisations too.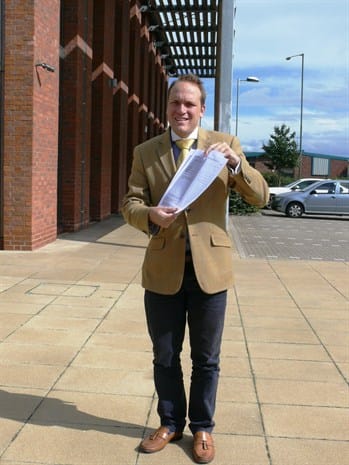 Wyre Forest District Council Leader Councillor Marcus Hart (pictured) said: "Localism gives local groups the opportunity to take control of the day to day management of services - with greater freedom to enhance and adapt  them to best suit local needs - while delivering efficiencies for the district.
"We are keen to do more with other local organisations across the district and would welcome exploring any new ideas local communities may have."
More information about Localism in Wyre Forest and an online application form is available at www.wyreforestdc.gov.uk/localismfund 
Applications for support may be submitted at any time before 31 January 2018 by completing the online application form available from the link above.
---