Man fined for dropping litter
02 August 2017

A Kidderminster man who ignored a fixed penalty notice for dropping litter in Kidderminster has been fined by a court in his absence.

Kidderminster Magistrates fined Thomas Davies of Witley Close, Kidderminster, £220 and ordered him to pay costs of almost £230 after he failed to attend a hearing on Friday 28 July 2017.

The case against him was heard in his absence and the court found him guilty of littering.

Nina Dorrell, prosecuting for Wyre Forest District Council, told the court how on 23 January 2017 Mr Davies was seen discarding a pill packet on Vicar Street and was subsequently issued with a £75 fixed penalty notice for the offence, which he failed to pay.

On 28 July 2017 magistrates fined Mr Davies in his absence £220.00. He was further ordered to pay £30.00 victim surcharge and £229.81 in costs.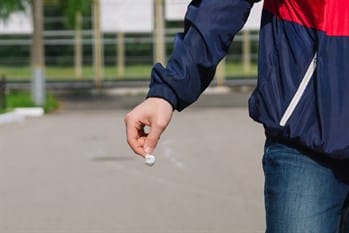 Cabinet Member for Operational Services Councillor Rebecca Vale said: "A lot of time and effort goes in to keeping our district clean and looking good. Thankfully the majority of residents work with us and use litter bins provided or take their rubbish home.
"I hope this case helps get the message across that littering the streets is not only anti-social, it can also be extremely expensive. I would urge anyone who does receive a fixed penalty notice, not to ignore it. It will cost them more if their case goes to court."
---