Council stumps up new carvings for district's parks
07 June 2017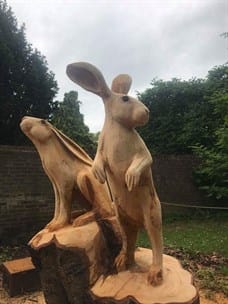 A new initiative to create stunning wood carvings out of tree stumps is helping enhance local green spaces around Wyre Forest District.
Wyre Forest District Council came up with the idea to create carvings from stumps left when trees are felled when they are diseased, dead or become unsafe.
Last week specialists brought in by the council's tree team created a glorious carving of hares in the Queen Elizabeth II Jubilee Gardens in Bewdley, much to the delight of local residents.
In the past the council has removed tree stumps but from now on will look to carve similar designs in and around the district's parks and open spaces when trees need to be removed. They will continue with the existing policy to replant any lost trees.
The next carving commission in the pipeline is for Riverside North Park, Bewdley,  in  collaboration with the Friends of Riverside North Park, and ideas and designs are currently being suggested for St George's Park in Kidderminster.
Director of Community Well-being and Environment at Wyre Forest District Council Linda Draycott said: "I think this is an excellent idea that will truly enhance our parks and open spaces for residents and visitors alike.
"It's all part of our ongoing work to keep Wyre Forest, safe, clean, and looking good."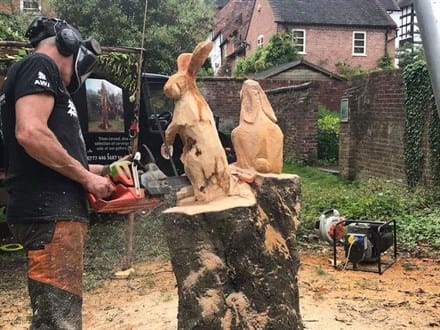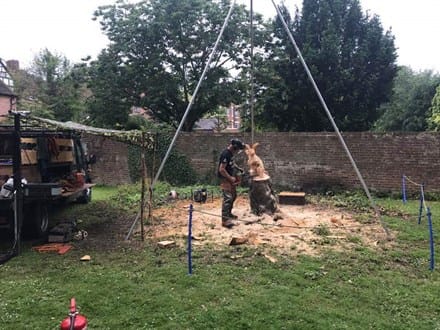 ---