Bid to increase independence for people living with dementia is UK first
01 March 2017

Wyre Forest residents with dementia are set be among the first in the country to trial a new scheme to help them in their homes.  Worcestershire is the first county in the UK to trial a new grant scheme which will pay for adaptations to homes, making them safer and more convenient for local residents living with dementia.

Over 850,000 people in the UK are living with dementia, and this is set to rise to over a million people by 2021. In Worcestershire, the number of people with dementia is proportionately higher than in other areas of the country, and these numbers are projected to increase considerably over the next 15 years as people live longer.

Nina Warrington, Head of Strategic Housing at Worcester City Council, unveiled details of the Worcestershire Dementia Dwelling Grant to other local authorities and housing professionals at a national Housing and Dementia Conference held at the Royal British Legion in Borough High Street, London on 21 February.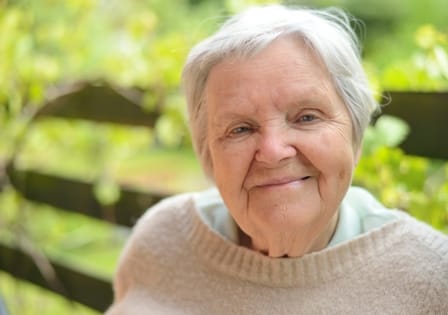 The trial, which begins in April, will enable referrals to be made for eligible people living with dementia to have a range of adaptations made to their home.  Grants of up to £750 will be available, which will not be means-tested, and will be based on the assessment of each individual's needs.
Councillor Chris Rogers, Wyre Forest District Council's Cabinet Member for Housing, Health and Wellbeing said,
"We welcome this new scheme which will benefit Wyre Forest residents. The aim of Worcestershire's dwelling grant is to help reduce feelings of confusion and anxiety among residents living with dementia, and to allow them to live independently in their own homes for as long as possible,"
The trial grant will be open to anyone living in Worcestershire who has a clinically proven early diagnosis of dementia and is still living in their own home. Applications will be processed on a first-come, first-served basis and will be paid for through the Department of Health's Better Care fund.  It is hoped that, if the trial is successful, further funding will be made available and that the grant could then be offered to Worcestershire residents on a more permanent basis.
The funding can be used for changes to the home which help the resident living with dementia to manage their surroundings – for example, from the use of colour and contrast to aid orientation in the home, to bespoke products such as clocks which clearly present the day of the week and whether it's the morning or night, to items which will help a carer to support the person living with dementia.
The trial will be independently evaluated by the University of Worcester's Association for Dementia Studies (ADS). The evaluation will seek to explore the impact of the grants for people with dementia and family carers and to identify any potential cost savings.
"The Association for Dementia Studies is delighted to be evaluating this innovative trial," says Simon Evans, Head of Research at ADS.
"We hope that our findings will add to the understanding of how relatively small changes to the home environment can support greater independence and quality of life for people living with dementia in their own homes."
Local authorities have been encouraged by central government to come up with new and innovative ways of delivering the Disabled Facilities Grant (DFG).  They were asked to provide bespoke solutions to ensure people remain independent in their own homes, avoiding costly admission to hospital and residential care.
The Dementia Dwelling Grant is Worcestershire's response to this challenge.  The county's district councils have worked with housing and health services, Care & Repair Worcestershire and Age UK Herefordshire & Worcestershire to develop this trial.
Referral for the Dementia Dwelling trial will be made by a GP, the Early Intervention Dementia Service (EIDS) or Community Adult Mental Health Team. The Dementia Advice Service, delivered by Age UK Herefordshire & Worcestershire, will support households to claim the grant, identify the products and adaptations needed, as well as providing other relevant support, advice and information.
For more information on the Housing and Dementia Conference held on 21 February, go to:  http://www.foundations.uk.com/notice-board/training-events/feeling-at-home-a-foundations-sitra-seminar-on-dementia-and-housing/
---