Get involved in the Big Active Weekend
08 May 2017

Wyre Forest Big Active Weekend is set to get your pulses racing this month!

This could be your opportunity to try a new sport, take action to be healthier or get outdoors in the fresh air.  Organised by Wyre Forest District Council, Worcestershire County Council and local groups, there are loads of different activities for people of all ages and abilities to get involved in.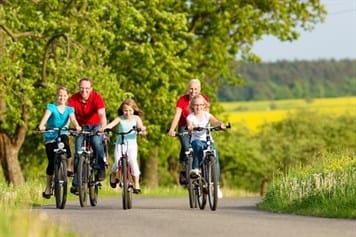 Whether your preference is walking, cycling, climbing, yoga or dodge ball, this is also a great opportunity to try something new.  Many of the activities are set outdoors in the wonderful Wyre Forest landscape and others are located in leisure facilities and community venues.
And, if photography is your passion, don't forget the Big Active Weekend photo competition....send us your digital shots of being out and about throughout the weekend for your chance to win a £50 Go Outdoors voucher.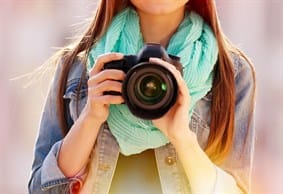 There are BIG physical health and mental wellbeing benefits of taking part in the Big Active weekend.  The Chief Medical Officer currently recommends that adults undertake 150 minutes (2.5 hours) of moderate activity per week, in bouts of 10 minutes or more.
People who have a physically active lifestyle have a 20-35% lower risk of cardiovascular disease, coronary heart disease and stroke compared to those who have a sedentary lifestyle. Regular physical activity is also associated with a reduced risk of diabetes, obesity, osteoporosis and colon/breast cancer and with improved mental health.
To see the full programme and find out more about the Big Active weekend, visit www.wyreforestdc.gov.uk/wyreforestbigactive
For more information regarding Physical Activity visit:
Active 10 from Public Health England https://www.nhs.uk/oneyou/active10/home#4iexDAKfzJyIXBDX.97
Change4Life http://www.nhs.uk/Change4Life/Pages/be-more-active.aspx
NHS Choices http://www.nhs.uk/pages/home.aspx
Sports Partnership Herefordshire and Worcestershire http://www.sportspartnershiphw.co.uk/  
---