Residents back proposed dog control measures
08 September 2017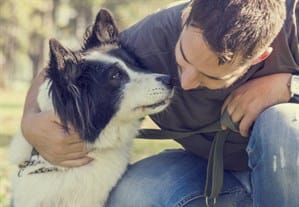 New measures to curb dog fouling and prevent problems with out of control dogs across Wyre Forest look set to be introduced.
More than 900 people have given their views on the proposed plans via Wyre Forest District Council's online survey over the past three months. The authority also held a series of consultation events to capture people's views. 
The council is considering introducing a new Public Space Protection Order (PSPO). This would  give council enforcement officers broader powers to deal with dog owners who fail to properly control or clean up after their pets in public open spaces.
Proposals include introducing new offences which would require dog walkers to:
Clear up after their dog
Keep their dog on a lead in some areas
Put their dog on a lead when asked to
Keep dogs out of some areas
Have a means to clear up after any dogs in their possession
People with assistance dogs would be exempt from the new PSPO.
There was overwhelming support for the plans. 97% of survey respondents agreed that enforcement officers should have powers to make sure a person in charge of a dog cleans up after it and 86% felt dog walkers who don't have the means to clean up after their dog should face a fine. Respondents also felt dogs should be kept on a lead in Kidderminster Cemetery (88%) and QEII Gardens/Jubilee Gardens, Bewdley (70%).  More than three quarters of respondents (76%) said they thought a £100 penalty for committing an offence was about the right amount. Of those who completed the survey, 67% were dog owners.
The results of the survey have been incorporated into a report which will be discussed at the council's Cabinet meeting on Thursday 20 September.  If the recommendations are agreed, the new PSPO will come into force from 1 October 2017.
The report does not recommend limiting the number of dogs one person should be allowed to have under their control at a time. This would be reviewed after three years.
Councillor Rebecca Vale, Cabinet Member for Operational Services on Wyre Forest District Council, said:
"We are delighted with the response we've had to this consultation.  We really appreciate people taking the time to complete the survey or come to one of our drop-in sessions, so thank you.
"We know that most dog-owners in Wyre Forest are responsible and do control their dogs and clean up after them. The old dog control orders are now out of date and these new measures will allow us to take action against the minority.
"A large proportion of those people who responded to our survey were dog owners.  We'd like to work with them, vets and other organisations to promote why 'pick it up' is best for everyone.  We're going to be starting a 3 month educational campaign. It's all part of our plans to keep the district safe, clean and looking good. "   
Anyone wishing to follow the debate can view the Cabinet meeting live on Wednesday 20 September on the council's webcast at www.wyreforestdc.gov.uk/webcast.  The meeting starts at 6pm.  The recording of the meeting will be archived and can be watched at a later date.
---