5 Ways to Wellbeing gets active
27 March 2018

'Be Active' is the next theme in a year-long campaign to help residents improve their mental wellbeing.

The '5 Ways to Wellbeing' campaign has been organised by Wyre Forest District Council and promotes everyday things that people can do to help improve their feelings of overall happiness and wellbeing.

The 5 Ways are, 'Be Active', 'Connect', 'Keep Learning', 'Take notice' and 'Give.'  During February and March the council focussed on the 'Connect' theme, now it is highlighting 'Be Active.' There will be a whole range of ideas and suggestions for people to get more active on the council's website www.wyreforestdc.gov.uk/5Ways . This includes activities people can take part in with our rangers,  details of courses run by our sports development team, leisure centre promotions, suggestions for apps people can download to help them get active and much more.

Wellbeing will also be the focus of a talk by best selling author and industry expert George Anderson.  He is speaking at a free event for businesses at Wyre Forest House on Friday 20 April. The Open Showcase will also give delegates the chance to network over a free lunch, experience the meeting rooms available for hire and meet the team behind the 5 Ways to Wellbeing campaign.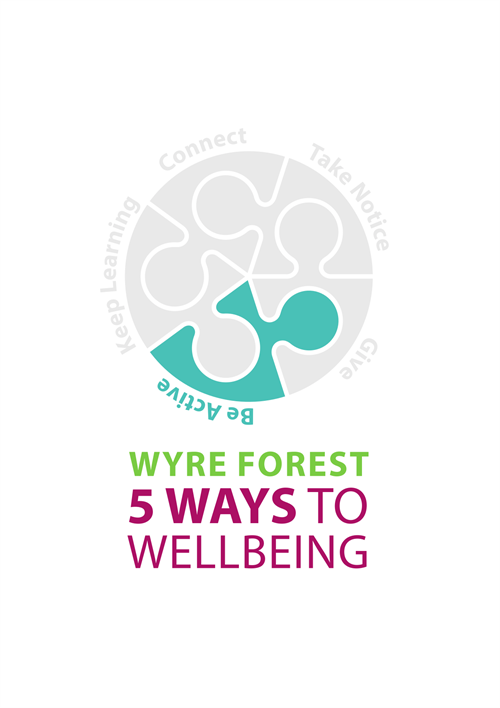 Jennifer Moreton, Principal Health and Sustainability Officer said: "This theme is all about getting people more active. It is important for both our physical and mental health. Small changes in levels of activity can make a big difference.  We're hoping people will discover a physical activity that they enjoy and suits their level of mobility and fitness, because exercising does make you feel good."
To find out more about Worcestershire Works Well, the free accreditation scheme supporting businesses to improve the health and wellbeing of their employees visit www.worcestershireworkswell.co.uk
---