Council approves budget and confirms overall council tax increases
28 February 2019

Council tax bills across Worcestershire are set to rise in April and households in the district will see overall increases of around 4% to fund the wide range of services provided not only by the district but also county, town or parish councils and the fire and police.

Wyre Forest District Council set its budget for 2019-20 at the full council meeting last night (Wednesday 27 February) and decided to raise its share of the council tax by 2.39% or just £5 for the year at Band D.

All bodies funded through council tax have now set their budgets for 2019-20 raising their charges by varying amounts.

It means overall increases of around £80 a year for Wyre Forest properties in Band D. Exact increases will range from £75.40 to £81.28 depending on which town or parish residents live in.

The majority of householders will face smaller increases, as almost three quarters of all homes in Wyre Forest are in Band A to C.

Only £5 of the average £80 increase is for Wyre Forest District Council. Most of the council tax goes to other bodies such as the county council, police, fire and they are putting up council tax faster than the district council.

Worcestershire County Council has increased its share of council tax by 3.99% (which includes a 1% increase to fund adult social care), Hereford and Worcester Fire and Rescue Authority by 2.98%, and the West Mercia Police and Crime Commissioner by 9.94%.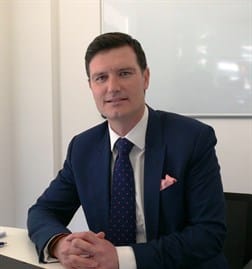 Cabinet Member for Resources Councillor Nathan Desmond said: "We send out the council tax demands, but we keep only 12 pence in every £1 we collect. The rest is passed on to county, town or parish councils and the blue light services.
"We have tried to keep our charges for district services as low as possible. When we consulted local people about our proposals in December, the majority of respondents were in favour of a modest increase in council tax as they clearly value the services we provide such as waste, recycling, parks and open spaces, planning and economic regeneration.
"We will continue to look for more efficient ways of doing things and are keen to continue to grow our income so we keep any future increases to a minimum."
"It helps keep our costs down if as many people as possible pay their council tax by direct debit and opt to receive their bills by email. I would urge local residents who would like to switch to direct debit or who want to stop receiving a paper bill to visit www.wyreforestdc.gov.uk/paperfree and find out how to sign up."
A full breakdown of where people's money goes will be included in a leaflet sent out with council tax bills in March.
Wyre Forest District Council's budget for 2019-20 also includes:
Freezing car parking charges across Wyre Forest whilst also introducing a new season ticket offer   for Bromsgrove car park costing just £300 for 12 months
Investing £30,000 to maintain standards of highway verges
Strengthening the council's environmental protection and enforcement team with a new fixed term post with costs partly offset by an increase in income.
Providing extra support to the planning enforcement team which will be funded entirely by service efficiencies and increased income from planning fees.
Raising income generation targets by £75,000
Topping up the district's Community Localism Fund to continue the excellent partnership working with Parish and Town Councils and other local organisations to safeguard local services and facilities.
Continuing to provide £33,000 for the Community Leadership Fund which supports local charities and good causes in every ward of the district.
Introducing funding for a rough sleeper night shelter protocol
Wyre Forest District Council collects council tax to pay for its services plus those provided by Worcestershire County Council, Hereford and Worcester Fire and Rescue Authority, West Mercia Police and Crime Commissioner, Kidderminster, Bewdley and Stourport town councils and parish councils in the district.
Each body separately decides on the amount it needs to provide its services for the year ahead which is set out in annual council tax bills sent out to residents by Wyre Forest District Council.
---